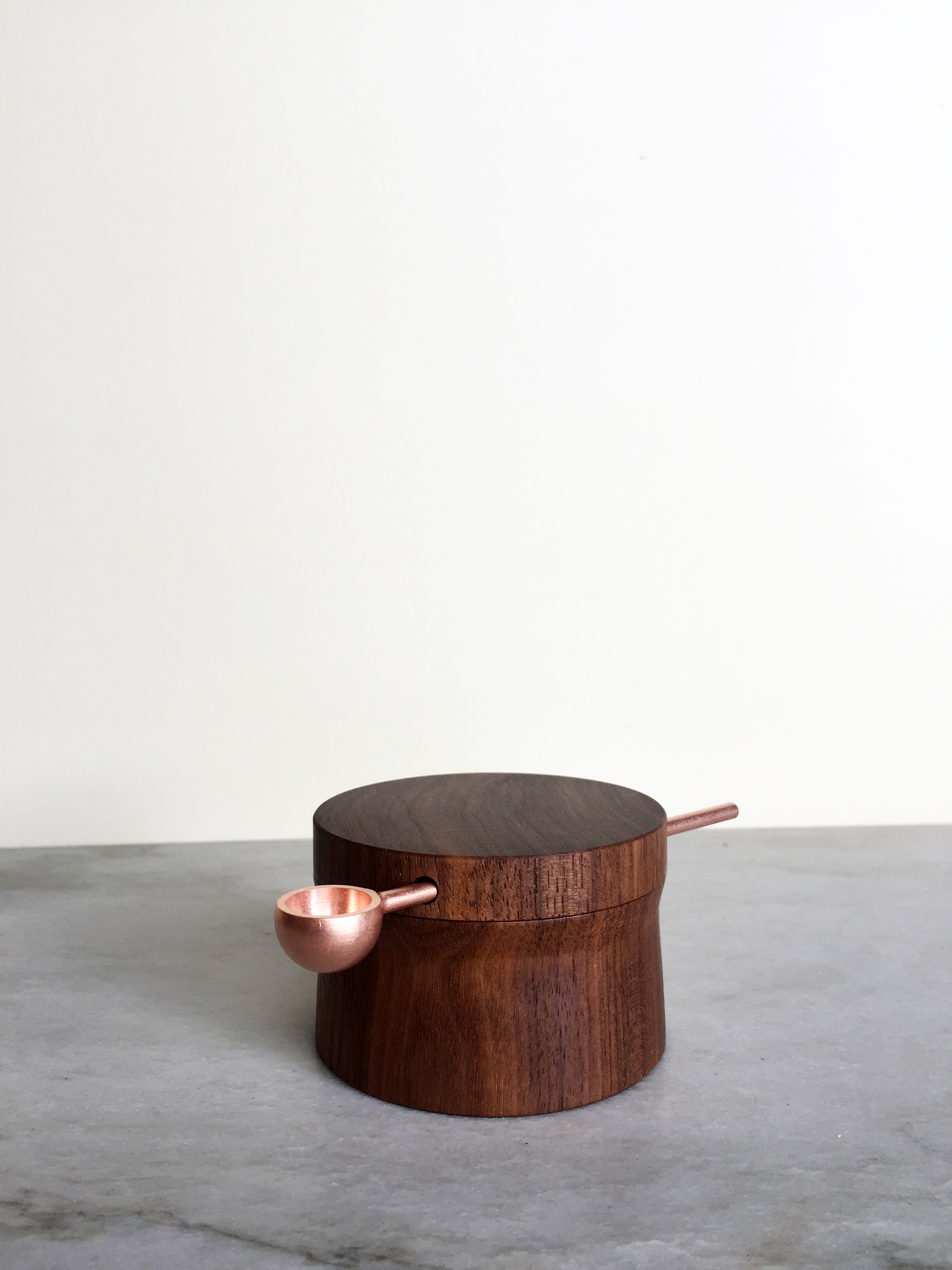 Salt Cellar
Each Salt Cellar is hand turned from a solid piece of walnut and includes a small copper spoon or a free turned hard maple spoon, each are great for scooping and sprinkling. Our cellars are turned into the end grain to maintain a beautiful grain pattern that is continuous from the cellar to lid. The spoon houses comfortably in the lid of the cellar, staying put while not in use. Each cellar is finished with food safe mineral oil.
Holds ~2oz
3" diameter*
2 1/2" tall
5" spoon

Use & Care
Hand wash only. Refresh with Mineral Oil as needed.
Design & Production.
Each butter dish is designed and turned by Hew founder, Sterling Collins in Portland, Oregon. Each dish is made to order, please allow 3-4 weeks for crafting and processing.
*all measurements are approximate and may vary slightly